WENTWORTH FALLS, Blue Mountains, NSW, Australia - The body of a hiker who fell on Saturday afternoon in the New South Wales Blue Mountains has been recovered.
Emergency services were alerted to the man's dilemma around 2:45pm on Saturday afternoon. He fell at Wentworth Falls, and was seriously injured.
Police say they believe the 60-year-old man, later named as Jack Chen, was hiking with a group of eight at the time of the incident.
Officers from Police Rescue and the NSW Ambulance Special Operations Unit were called to the scene and commenced a rescue operation.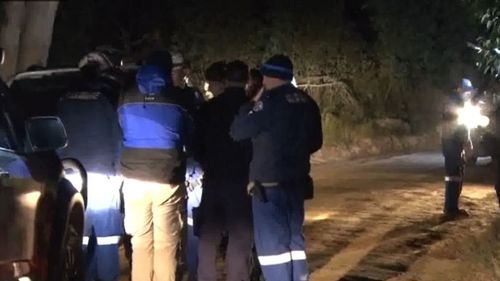 With assistance from PolAir, Mr Chen's body was located at Blue Drum Creek, about 450 metres from Blue Drum Falls. Paramedics declared him dead at the scene.
About 3:00pm Sunday afternoon Mr Chen's body was retrieved.
Investigating NSW police say a report will be prepared for the Coroner.
(File photo)